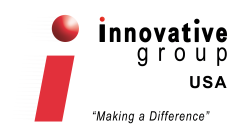 Innovative Group USA  is a leading American-based Human Resource company founded in Florida in 2000. They specialize in providing full-fledged human resource interventions for the corporate business community as well as individual clients. They provide services that allow companies to achieve higher employee productivity, enhanced worker morale, increased employee loyalty, better retention rates and to ultimately create a healthy corporate culture.

True Colors International institute in California was established in 1978. True colors has been used for over 40 years! It has been translated into 16 languages and experienced by millions. At Journey, we are the sole representative in the Middle East area.
True Colors has helped improve and enhance the performance of some of the world's most successful organizations.  It is a simple, user‐friendly psychometric assessment. It is also a communication system that stimulates personal and professional development. It's the most effective personality self‐assessment tool for supporting ANY organizational transformation.

Florida State University is a comprehensive doctoral research university with significant research activity. Has been rated "Research University/Very High research activity" (RU/VH), the top designation by the Carnegie Foundation for the Advancement of Teaching, and many of the university's research programs consistently rank among the nation's top twenty-five public universities
Florida International University (FIU) is one of Florida's primary graduate research universities, and awards over 3,000 graduate and professional degrees annually. It is ranked among the best business schools. Number (10) Business School in the USA & (20) in the world.
Brain body dynamics specialises in a holistic approach to empowering our clients to take charge of their own wellbeing and be mentally, emotionally, physically and spiritually balanced.

An education solutions company in USA, passionate about digitizing schools and learning mechanisms to suite our information age.
Eduspired simply provide everything schools need to provide a world class learning experience, through integrating all school activities with students and parents while having end to end visibility.